Blog
2017 Most Popular Posts!
---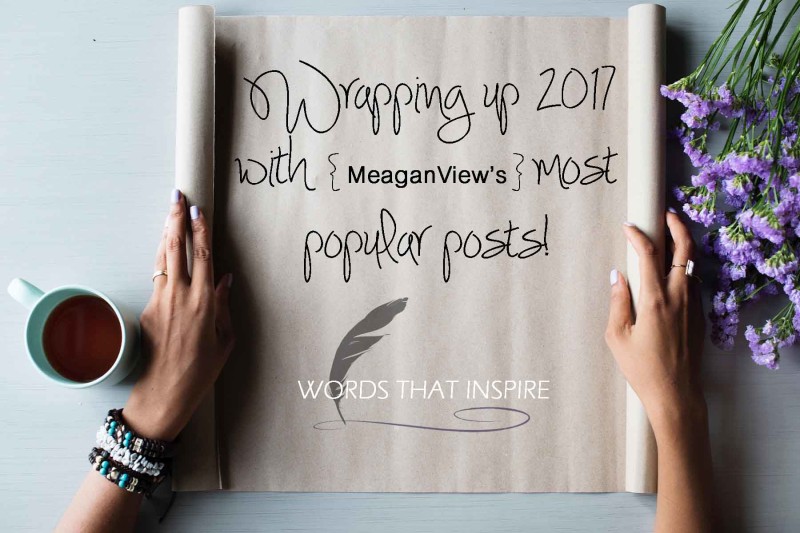 ---
When I look back over the year, Father has been faithful!   The year started with the concept of Partnership and Father has been a faithful partner through physical struggles, parenting struggles and … um, LIFE Struggles!  As I close out 2017, it's good to see where we met!  You too represent a partner; someone I've shared my life with as well as Father's promises and triumphs.  You've encouraged me with a click of a mouse or a note that said, "me too" … you've inspired me to press on, be vulnerable and give what Father has given.  
Though we travel different roads, we all travel through wildernesses; giving encouragement, wisdom and knowledge is truly what makes for a great partnership. Here are a few lessons at a glance … 
Mysteries

reveal our faith

… don't be afraid to walk where you can't see.
Pain is a tool used to distract us from Father's love. What you focus on, you will empower.
Love is stronger than fear and closer than pain.  
Trust is an action of love.
Love

never

leaves. 
---
Here they are, my most popular posts of 2017!
➡ Grace Upon Grace ~ A Marriage InterVIEW with Mike & Meagan
➡ Inspiration For Your Mountain
I look forward to sharing more words and inspired thought in 2018!  Will you join me?  
I've been praying, listening and contemplating about 2018! Next week I'll be sharing my thoughts and plan.  Happiest of New Year to you all!  😀
Let's stay connected! ♥
Do you have any lesson's you'd like to share from 2017?  Leave a comment, I'm all ears! 
---