Blog
God, I Look Like A Liar
---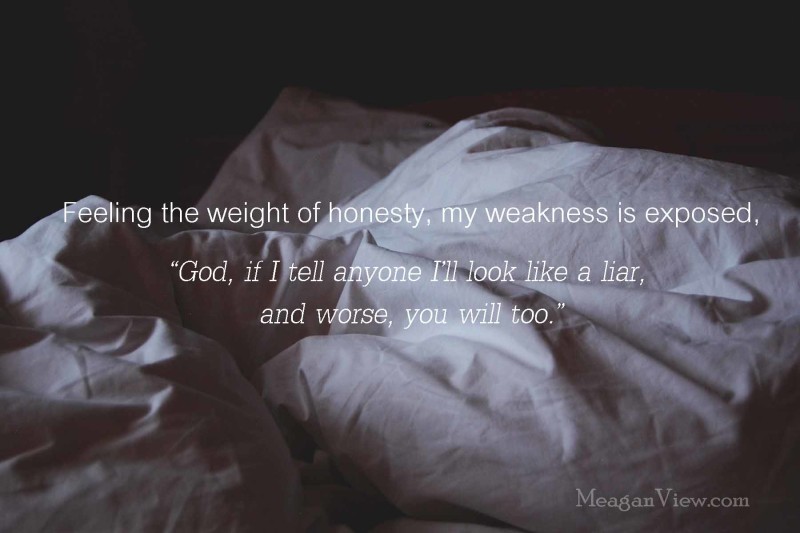 ---
The sun hadn't risen, yet I knew it to be early morning.  The pain in my head woke me.  "Why these damn headaches?"  I laid there asking Father, not from a questioning heart, more like a complaining heart.  Maybe I can sleep through it. I shift by body and fight for comfort.  Feeling my eyebrows tighten, "loosen your face, Meagan."  No amount of self-soothed coaching will release me from the grip of migraines claws … I surrender into the kitchen and grope for migraine relief medicine.
Feeling the weight of honesty, my weakness is exposed,
"God, if I tell anyone I'll look like a liar, and worse, you will too."
---
I'd rather live with a hard truth than be comforted with a lie.  In my opinion, even little white lies are not acceptable.  Exaggeration weakens integrity and drama dilutes truth.  "If I tell anyone my chronic migraine headaches are creeping back into my life, they will think I exaggerated and diluted the healing you gave me." 
During previous months of medical attention, Father sat beside me and swallowed my chronic condition as I drank from the communion cup … He submerged me with His fellowship, washed me with His peace and healed my inflicted body.  Indeed, I accepted the goodness of God, shall I accept this also?  Have the headaches comes back only to reveal more of His grace and mercy? 
The truth is, I know God is with me.  I know He hears my irritation and see's my battle … I know His love is stronger than infirmities, afflictions and adversities.  I know I get to decide if the pain I endure will launch me directly into the bulls-eye of His heart … and still, I want it to stop.
For the prayers that have gone unanswered and the physical ailments that won't relent … Paul writes this:
"'My grace is sufficient for you, for My strength is made perfect in weakness.' Therefore most gladly I will rather boast in my infirmities that the power of Christ may rest upon me." 2 Corinthians 12:9
Paul pleaded to have his thorn in the flesh be taken from him yet it remained.  Paul went on to declare, "For when I am weak, then I am strong."  To the logical mind that is an illogical statement.  To make sense, when we feel weak, we lean on a strong God; no longer dependent on our actions or our mechanics of faith … we fall into the surrender of His love.  The truth is,
Struggles do not make you strong. Yielding to His fellowship and abiding in His faithfulness, does.
The truth of our struggle is not a weakness exposed, rather it illuminates our dependence on Him.
God is not a liar and neither am I.  Your story, as well as mine, hasn't ended yet.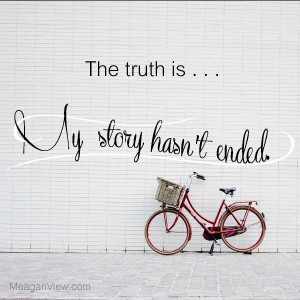 If we back away from adversity we back away from revealing His strength, His grace, and allowing others to trust in a God they too are trying to understand.  Isn't this what we desire, to have the power of Christ revealed in our lives?  Father stands, waiting for us behind broken veils and prideful postures.  We can't let adversity stop us from consuming and revealing His love for us. 
God healed me over Easter.  He walked with me through months of communion and revealed His love through the taste of His sacrifice.  He removed toxins and whispered medical direction over my life … what He did for me then was because He loved me.  What He allows for me today, is because He loves me.  Some mornings I can't stand, some day's my house has to remain silent and other times I have to say "no" to invitations … In all of it, I am loved, never forgotten and never alone.  In the place of weakened posture, I lean.  I lean against my Father's chest and listen to the heartbeat of His love.  There, I find His strength revealed.
My plea for you is that you wouldn't disengage when struggles pull at you, rather you would lock arms tightly with Father and surrender to His powerful love.  When we're secured by His love, we have no fear in being vulnerable with the concerns of our heart.  
I wish I knew why cancer returns, seizures persist and prayers go unanswered … I wish Father didn't speak in parables and solutions could be quickly recognized.  I wish all your struggles and heartaches would vaporize before your eye's … if we could wish away the problem, would we know His love?  I wouldn't.  Like Paul, we bare our burden so we can live in the knowledge of His love, knowing the power and strength of His fellowship.
Praying this for you & me …
"Father, Your love is abundant and all consuming.  You are with me in the depths as well as the heights … show me more of You.  In the midst of pain, help me to know Your peace and Your plan … open wide my ear's that I would hear Your voice and walk with Your leading.  When I fail to understand and let frustration consume me, hold me, hold me tight and let me know you're with me.  I love you, Father, and I trust You with my life." ♥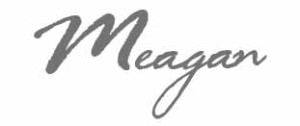 If you would like more inspirations like this delivered to your inbox, subscribe here 

---