Blog
Grace Upon Grace ~ A Marriage InterVIEW With Mike & Meagan
---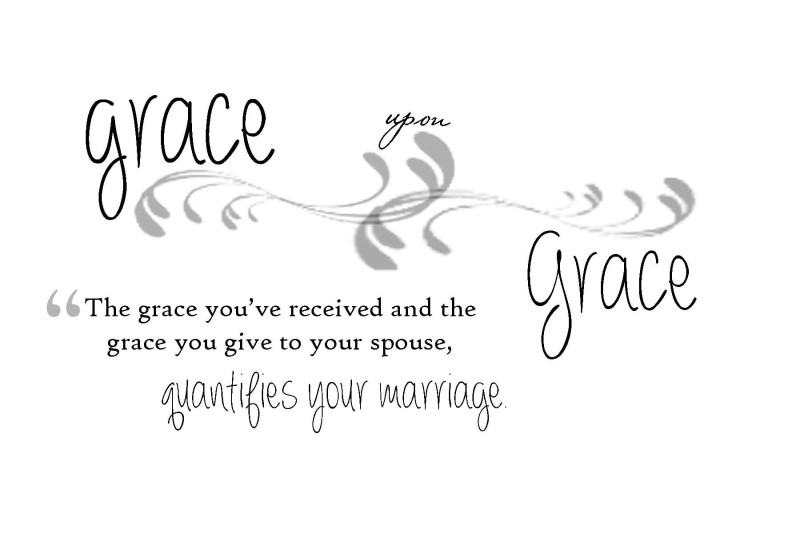 ---
Some people have anniversary dates for everything!  First date, first kiss, first …. you name it!  Meanwhile, where did I put our wedding album?  Was it the 6th or the 7th that we tied the knot? …  Oh, the shame.  You'd think after 20 years, I'd have it down by now.
I know couples who have been married decades yet they're miserable.  I've seen marriages boast in the quantity and neglect the quality. Our years have been rocked with career obstacles, loss of a home, financial struggles and family feuds, one thing remains …
Grace upon grace.
Grace is choosing to give love even when someone feels and behaves unlovable. We cannot extend grace on our own.  If I give grace out of my desire to receive it back … disappointment will follow.  Our grace is not what we can give, it's how God within empowers us to love.   His grace loves during the unlovable times.  His grace see's beyond hurtful remarks and actions and chooses to blanket them and us with forgiveness.  Grace is a powerful action that impregnates growth.
Marriages need practical application in grace.   Mike and I were never taught, in pre-marital counseling, how to grow our marriage.  How to forgive and put the other first … we were never taught that marriage is death to self.  Honestly, who'd sign up for that class?!  Therefore, I've enlisted the help of my husband, because I decided best way to inspire another marriage is to let you see into mine.  This is how Mike and I have lived and continue to grow grace upon grace.  We sat down together and started asking ourselves some questions concerning our marriage and relationship … I encourage you to ask your spouse the same questions!  They're great starters for deeper conversations.
---
Who am I to you?
Meagan:
Mike is my best friend.  There is nothing I can't talk to him about.
Mike:
Meag's my ultimate support system.  I can't do what I do without her and I wouldn't have what I have without her.
How did you know he/she was the one?
Meagan:
He never gave up on me, he chased me, and not in a creepy way.  He fought for me and has never stopped fighting for me. I always felt secure in his protection.  From the start, Mike has always guarded my heart, he concerns himself with how I feel. Find someone who does that, and you've got a keeper!
Mike:
At the time I didn't know if Meag was the one.  Time proved it, but I'd rather have who Meag is today than who she was back then.  I think women think, "I have wrinkles" or "I've gained weight," but that doesn't matter.  I love Meag more today than the day I married her.  You trust your instinct and never give up!  The more you invest in your wife, the more you realize you could never be without her.
What is one piece of advice for new couples or any couple?
Meagan:
Never stop communicating.  I think for a woman; heart connection is vital for our engagement in the relationship.  If we feel distant or neglected it will fester bitterness's and cause infections in our relationship. Personally, when I have felt neglected, I will retreat.  By retreating I'm giving my inner narrative free reign to come up with all kinds of wrongful statements. Women, we have to reach for what we need, our husband can't read our mind; let your husband know what is stirring in you.  Often times we need to make the first step of opening doors of communication to solve problems.
Mike:
Rome wasn't built in a day, you gotta work on your marriage.  Marriage isn't 9-5 or a set of hours, it's a process of building.  You never walk away from it, you continually build, repair and grow.
In your opinion, what will (or have been) our biggest challenges?
Meagan:
Trying to see from each other's perspective.  So much of our lives are shaped from the way we were raised.  We carry baggage into our marriage and it takes two (and Christ) to help unpack the needless weight.
Mike:
Trying to understand each other.  You don't get knowledge with a marriage certificate.  The wedding was something we did, our marriage is something we live.  Every year has been better than the last because we've chosen to make it that way.
How do we handle conflict within our marriage?
Meagan:
Most of the fights I've had with Mike have been me wanting to put a face on an inner struggle.  He will do something that strums a chord of pain; learning to fight truthfully has been a journey of humility.  I'm a fighter, but I've learned yelling solves nothing and evokes reactions that empower my rage.  If I can't get my point of view understood, I retreat.  When I retreat, I pray for understanding.  Let's be clear, I'm usually very angry at this point but I do ask Father to "Search my heart, and reveal any wicked thing in me."  There have been times when I've had to acknowledge the source of my anger was an inner struggle that had nothing to do with Mike!  And there have been times when I've had to look for Mike's perspective in the midst of feeling arguably justified.  In a nutshell; retreat, pray, be humble … but don't stop working through it together.
Mike:
Fix it, whatever means necessary and use caution.  Think first, is it worth fighting about? Second, is my victory worth her defeat?  Ultimately we want to solve the problem so further arguments don't need to happen.  As hard as it is, we need to keep our composure and not add fuel to the fire.  Lastly, deal with the root of the problem instead of wasting energy bickering back and forth.
Are we still passionate toward each other?
Meagan:
I thoroughly delight in my husband.  I still get butterflies when I see him in a crowd of people, knowing he is mine and I am his. I think passion changes over the years.  However, it remains as vital to the marriage as good communication.  The deeper our fellowship with each other is, the more struggles we have walked through together, the more attracted to him I am! (take note, husbands)  😉 
Mike:
I heard it said that a woman who makes her husband feel like a man, and a man who helps his wife feel like a woman … well,  to quote BonJovi, "I've spent a lot of time in bed, but baby, I don't like to sleep."
---
Whether you've been married a year or 50 years, Father's grace to you and the grace you give to your spouse, quantifies your marriage.  His grace can be counted with every forgiven action and every softened posture.  His grace, within the borders of your life together, give structure, security and purpose to your marriage.
Our prayer for your marriage:
"Father, what you have united, bind even closer to Your heart.  We pray marriages are strengthened and secured with your covenant promise, a promise that extends troubles and time.  For marriages that are struggling, we pray for perseverance and humility; expose root issues and lead them with Your truth as their voice of reconciliation.  For all marriages, Father, lead us and be our grace to give to our spouse.  Father, be in our marriage and remind us of Your unfailing and persistent love for us."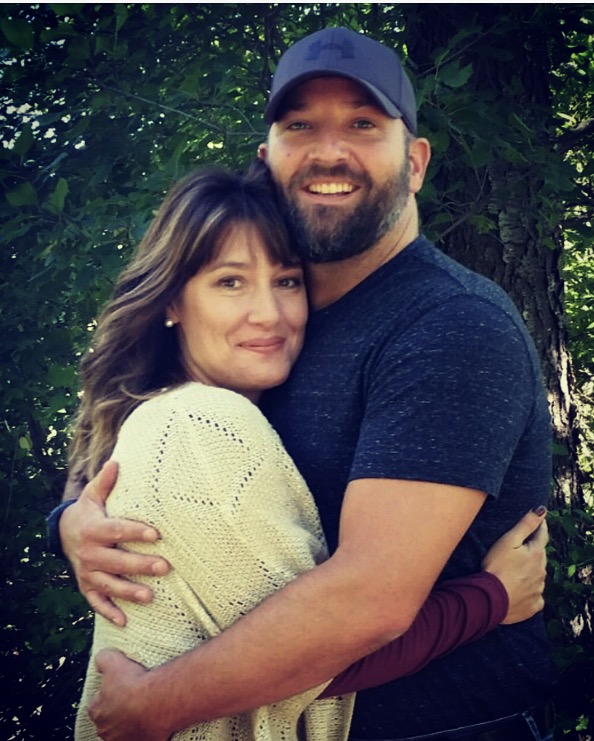 ---