Blog
Little Lamb
---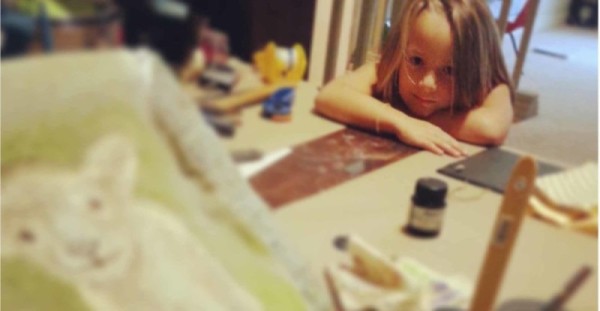 ---
He tends his flock like a shepherd: He gathers the lambs in his arms and carries them close to his heart; he gently leads those that have young. Isaiah 40:11
This verse has been a life support of mine.  It came one morning as I dragged myself to the kitchen table before the children woke.  Those early mornings, before the sun came up, I disciplined myself in the word . . . chapters were read; yet, only a few scriptures were bandages to my exhausted heart.
This scripture gave me a promise, a promise that He would lead.  You see, I am that mother who seriously doubts her ability.  I am that mother who takes on way more than she should because surely tasks accomplished equal good mothering.  I succeeded at homemade meals, sheets pulled tightly over pillows, laundry put away by 9:30 a.m., bed time stories every night and toys placed back in the toy box before breakfast came again. 
I am that mother who cried herself to sleep because her strong willed lamb fought with her all day.
I am that mother who ached from loneliness and gasped for air because the day seemed to smother. God sees our loneliness, our pain … He sees the load we carry.  He sees the struggle to find peace in the midst of growing a marriage, growing children and growing a life unexpected from what we imagined.
I am that mother who needed to be guided, very gently, because at any moment she would crack, hide herself in the bathroom and beg God for relief.
This promise came at just the right moment and has carried me through the rough terrain of life.  His promise to lead me is also His promise to carry me.
We are His lambs, carried and leaning heavy on the chest of One who knows our struggle. Click To Tweet
God sees our struggles that camouflage themselves in the form of perfection.  He knows the heart that aches and pants from exhaustion . . . and He promises to lead. 
~~~
I am still holding this promise.  A promise to lead me gently as I navigate rough terrain.  As we follow and allow God to lead us in our failures and accomplishments, our lambs follow us. They are learning to navigate their way through life, not a perfect life, but a life that requires a Leader.  Lead them to the heart of their Shepherd.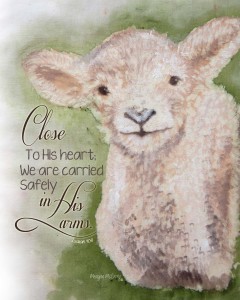 ---