Blog
Revealing the Colors of Grace in Transition
---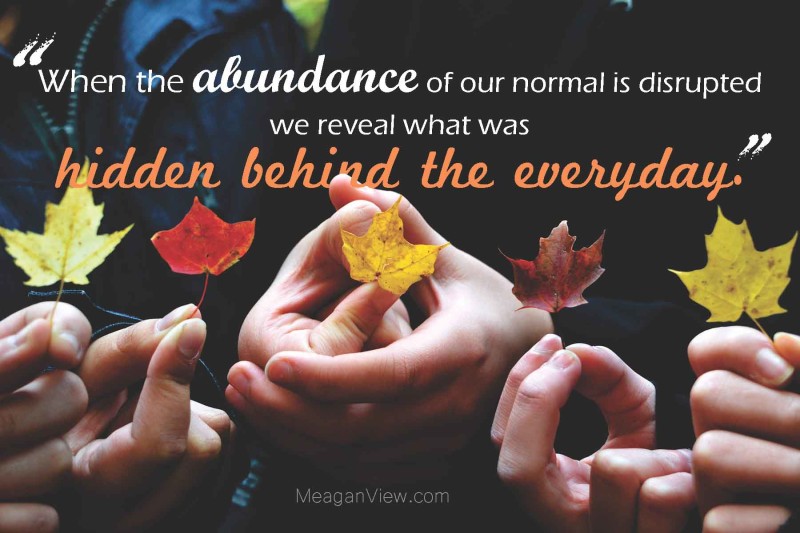 ---
Viewing the changing leaves has always been my favorite part of the Autumn season.  Fields of trees erupt with colors as if coming alive! For a few brief climatic weeks, Autumn is seen as one of beauty and change that introduces us to a season of resting and dormancy.  I've seen the change every year, however this year, as I taught my daughter about photosynthesis; within the pages of a children's Science book, Father revealed the beauty of transition.
As the bright green fades away, we begin to see yellow and orange colors. Small amounts of these colors have been in the leaves all along. We just can't see them in the summer, because they are covered up by the green chlorophyll.  http://www.sciencemadesimple.com/leaves.html
"God is seen in nature." Another quote from my daughter's school book … and as I stand under a blazing orange and red tree, where the abundance of chlorophyll stops supplying and the chill of transition is felt deep within its leafy fibers … during times of transition, are we too as beautiful as this?
Transition allows us to fully appreciate the season we are walking out of.  It allows us to grieve a season lost as well as prepare for the season ahead.   It seems fitting to say that in the moments of feeling neither here nor there, Father provides a space of grace called Transition.
Transition reveals what was once covered by abundance.  Like a leaf whose color is primarily green due to the abundance of chlorophyll, when abundance runs out, colors that were once hidden are then revealed.  We translate abundance into a good thing and fear it's absence.  If your place of abundance never allows for times of transition, we will never see the beauty Father placed in us.
When we transitioned into homeschooling, a season of spiritual shifting was seen and felt within the dynamics of our family.  My children found abundance in the routine and friendships of public schooling. The abundance they were receiving lacked the nutrients needed to grow strong in their faith.  During the transitional chill of cold shoulders and fiery speeches … transition soon revealed the beauty of a family whose hearts and minds were all joined under the alignment and authority of scripture.  What was always there was covered by the abundant time spent away from home and family relationships.  Transition revealed the intense colors of relationship and purpose.
Friends who have come and gone through seasons of laughter and tears … when the abundance of companionship ran dry, colors of Father's friendship were revealed brightly.  Colors that were hidden behind long talks and understanding nods, when those abundant moments no longer existed, colors of forgiveness were already placed and present.
During the current shift of changing jobs, I feel the cold transition breeze blowing.  It's a chilly wind of change that threatens to invade my abundance in comfortable and well nested ground.  However, there is beauty hidden behind the transition, colors of trust and faith are beginning to blaze forth.   They've always been there, yet when my abundance in the comfortable and common is slowed … the beauty of secured faith within waits to be seen.
Transitions … changes of life that come upon us, they reveal what was hidden yet was purposefully placed by Father.  Within the summery leaf are the colors of Fall; in the abundance of green we see not the colors of Autumn.  As the chill of transition occurs our most beautiful colors are revealed.
When the abundance of our normal is disrupted we reveal what was hidden behind the everyday.
I'm looking at the colors of Autumn differently; thankful to our Creator for revealing beauty on the pallet of dried up abundance.  Thankful that nested deep within the fibers of my soul are the colors of His love.  Transition cannot deplete this beauty, only reveal it!  From abundance to abundance we move through season's beautifully displaying Father's splashes of colorful intention.  
In your place of transition, know you are standing in a space of grace where the depth of His love is revealed through the beauty of your willingness to walk into a new season.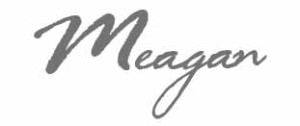 Stay connected with inspired content!
---
Comments
David

said on October 18, 2017 2:58 pm:

---

What a poetically beautiful way to describe a season of life that can be very painful, yet rich with revelation and hope for the future. I have to admit that I hit some very low spots in a long season of transition where the positive perspective so well said here was almost lost from my view. I'm told that the most painful experience most women ever endure is the transition part of child birth, yet they push on motivated by the confident expectation of the fruit of their labor. But what had begun as a process in my journey seemed to become the end with no deliverance in sight. Yet Father in his wisdom was simply preparing the ground for new life and a deeper understanding of his heart, ways and purposes to be birthed. Transitions will continue to come and go as long as we are willing to yield to his transforming work, but his grace is always more than sufficient and their is no greater prize than the revelation of his love.

Meagan

said on October 18, 2017 3:04 pm:

---

Thank you, David. Beautifully said. Every season seems to bring reminders and deeper, life sustaining, revelations of his love. Thankful for that!