Blog
Walking Through Mysteries
---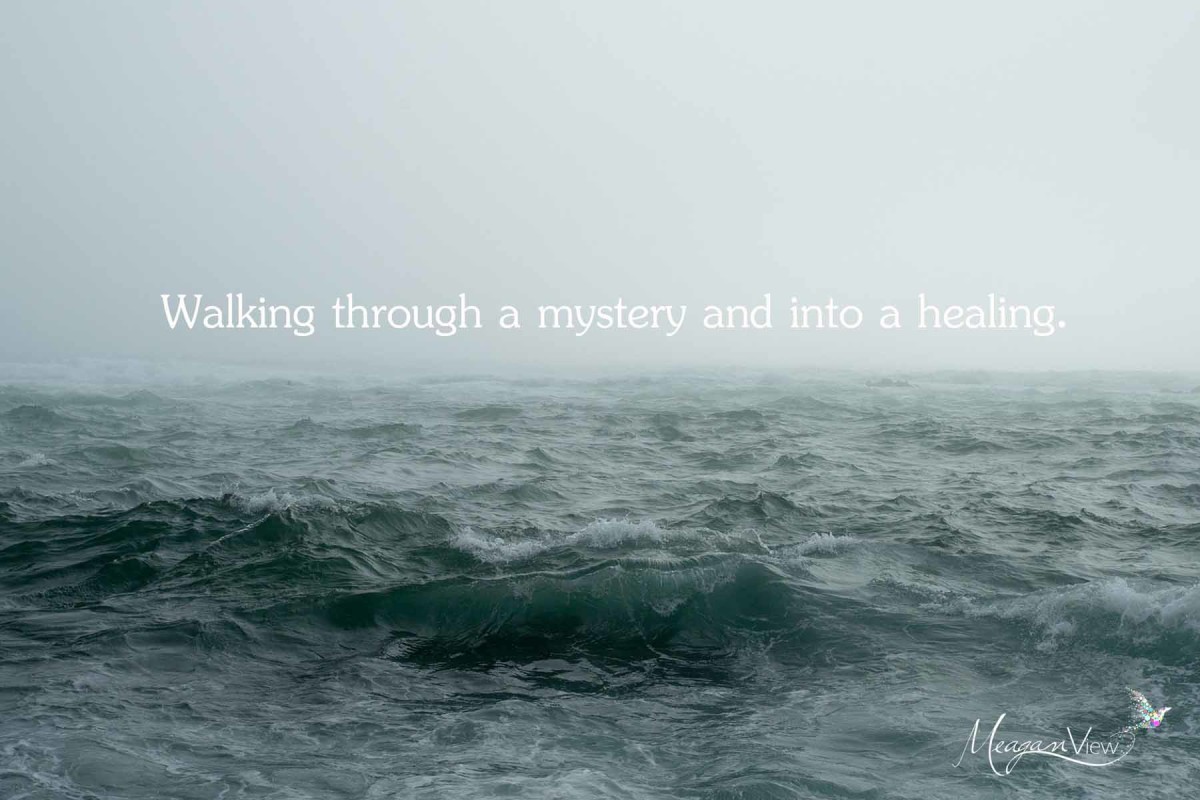 ---
Healing.
Honestly, I didn't know if I would get to write this.  I've battled headaches for over 25 years.  The last six months have been too painful to express without it sounding like complaining.  I've been focused on my family and homeschooling.  When you have limited strength you focus on the most important of tasks.
The year started with Father speaking the word Partnership to me and it's been an ever-increasing entanglement of wrestling for a firmer grip on His plan, His voice and His leading.  My physical diagnosis was chronic daily headaches and migraines.  I was on a daily maximum dose of Topimax but the community who takes it refers to it as dopimax.  The side effects caused me to forget simple tasks.  I'd developed a metal taste in my mouth, my feet and hands tingled, my eyes twitched and I lost 15 pounds.  The storm continued to rage in my head . . . the pain owned me.
Day to day was a struggle.  Every day I woke wondering, if when I sat up, would there be pain?  Every day I walked around with, what felt like an ice pick carving into my temples and forehead. Every day I researched and researched more. Everyday I planned my next clean meal and my next supplement.  Every day I wondered why . . . why?! Was it hormones? Am I menopausal? Is my diet? Maybe gluten? Liver detox? . . . pain was my motivator.
Then there were the nights when I starred at the clock, 8:15 . . . 8:45 . . . "Mommy, will you read me a book?" Fighting back tears, I read the best I could while my head exploded and begged for mercy.  Closing the book, I thought, "She'll ask for another . . .  and I just can't."  My bed was the only place of mercy for me.  Often times it felt like heavy weights had finally come to rest as I laid my head on the pillow. It was the only place where there was no light, no voices, no movement, no sounds . . . but Father was there.  Father would speak to me in my dreams and wake me with a song . . . and I would grip with all my might around every word and melody I heard.
"Because she holds fast to me in love, I will deliver her; I will protect her, because she knows my name." psalm 91:14.

This was a scripture I'd repeat over and over when the pain was intense, this promise brought comfort . . .
February 28th my husband and I sat in a church pew ready to drink grape juice offered to use from a Communion service.  We aren't the somber type of Communion partakers, my husband and I, we celebrate the communion!  We rejoice in the sacrifice Jesus gave, and with a clink of our plastic cups we swallowed our juice with grateful hearts.  Looking into my cup I realized I had one more swallow left and that is when Father's voice created a very serious moment. "Healing," He spoke clearly as I looked into my almost empty cup . . .
So many thoughts ran through my head the moment Father said, "Healing."  Did I believe Him?  Would it be instantaneous? Will you deny me solving the mystery of why these headaches exist?  . . . I froze.  I was afraid to take that last gulp of grape juice.  I'd placed the pressure to heal upon myself.  I did the only thing I've ever known to do, I whispered these words, "Father, I trust you." And I swallowed the last of the grape juice.
The next few days were like every other, headaches.  The word Healing was continually on my mind.  I couldn't shake the Communion . . . I needed something greater than pain to focus on.  I needed my senses re-calibrated; something else to focus on.  I decided to take Communion again at home, alone.
My prayer with Communion sounded like this, "Jesus, you know my heart . . . and I'm not looking for a method to healing but for a heart adjustment. Forgive me for making the pain bigger than you.  Be big Jesus, I need you to be bigger than the pain, bigger than the problem. I need to taste you, feel you, I need you to be closer to me than the pain . . .  I trust you to walk me through the mystery.  Where you call me, I will follow." 
I let the wine soak every taste bud, it was sweet and bitter, like His journey to the cross for me . . . I savored it and gave thanks for His body that broke for my healing.
The next morning, I awoke with a dream.  I dreamt I was holding the death certificate of Mohamed Ali.  Some of you may think that's crazy!  For me, I knew the fleshly fighter within me had finally died.  It was no longer my fight or my battle . . . I could finally put to rest, or death, my fight to solve the mystery of my headaches. Even Jonah said, "Throw me overboard and the storm will cease!"  He knew if he were to die, the storm would stop.  How long do our battles rage on because we are unwilling to let God be God in our storms? No more bunny trails with Dr.'s.  No more research.  No more worrying if I'm doing the right thing or seeing the right person and asking the right questions.  NO. MORE.
I continued to take communion daily. I'd sip and savor the bitter and sweet flavor . . . reminding myself of His sacrifice, His body broke and blood shed for me.  Allowing my fleshly sense of taste to merge with my spirit; giving victory to scripture . . . the voice of pain that said there was no hope was a liar and it had to flee in the presence of Truth.  Love is always closer than pain.
Another verse Father woke me with . . .

"My old self has been crucified with Christ.  It is no longer I who live, but Christ lives in me.  So I live in this earthly body by trusting in the Son of God, who loved and gave himself for me."
When you're going through a storm, be confident in Christ, not in your friends pity.  Be mindful of what you reach for for comfort.  Always be listening to Father's instruction.  People are quick to send out texts for prayers . . . yet they don't listen to Father's instructions first and they miss the opportunity to walk with Father.  One time during my most intense migraines, I laid on my bed and cried to Father.  Through painful tears I cried out, "When will you help me?" Father told me to text one specific friend and within 30 minutes the migraine was gone.  Father knew that that one friend would pray, He knew exactly who to text and what needed to be done.  I don't have all the answers to how prayer works but this I do know . . . do what He says!
On the flip side, my sister gave me a "talking too" about how I close myself in when the going gets rough.  She's right.  I'm an inward thinker and rather not hash out verbally what I'm navigating internally.  I tend to close the door and stay with my Daddy until I have heard all I need.  During this time, when pain is close, you must choose to get closer to Father.  Friends and family mean well. They will love you and you need that love and support, however, you need Father more.  For me it meant clinging to Him first, not to a prayer chain, not to a friend or family member for advice or prayer . . . only to the One who's love promised to deliver me.  To the One who I knew could deliver me.  I know Father's fellowship to be fully satisfying, so much so that the need to merge with the rest of the world for comfort during this time seemed . . . unnecessary.  Until now.
Now, with the mystery being unraveled, Father presses me to write, presses me to speak and give you tools; to help you navigate through your mystery's and storms.  In fellowship with Father we live out our testimony of our relationship with Him . . . let it be one of an entangled partnership that never let go.
From Healing To Established.
What Father has revealed to me through the healing power of Communion is this, it is a place where the fellowship of death is bitter and sweet. He has not denied me from solving the mystery of the headaches but rather given me the privilege of unraveling the mystery with Him.  Night after night, Communion was a time I looked forward to.  Even now when I think about the taste my mouth begins to salivate.  I have locked my senses into His Covenant reminder.  Pain has no grip on me anymore, it cannot come between me and Father's love.  A mystery will tell you there is something to fear, unknowns will whisper lies.  Taste and see, love is a powerful weapon.
We will have storms rise around us all through life.  We have examples of them in the word. One of my favorites is Peter walking on water, perhaps it's because I'm an artist and there are so many great paintings depicting this moment.  Today, my take away about those scriptures remain here, Peter trusted Jesus with a mystery . . .
"And Peter answered Him and said, "Lord, if it is You, command me to come to You on the water." So He said, "Come." And when Peter had come down out of the boat, he walked on the water to go to Jesus."
Peter began with a mystery.  All the disciples were in a frenzy wondering if the strange appearance was a ghost! When Peter yelled out to Jesus, Jesus responded.  Peter knew Jesus' voice.  Through the wind and waves, Peter heard Jesus' voice and he responded.  When Jesus called, He went.  And he walked on water!  What were the other boys doing?  Doesn't matter . . . they didn't find themselves in the arms of Jesus, Peter did.  You can be sure of this, in your storm when the wind and waves are raging, when you step into your mystery with trust, you will always find yourself in the arms of Jesus . . . always.
Your testimony of Father's relationship with you should always be deepening and expanding. There will be seasons of rest and tranquility but when there are storms, let the storms cause expansions in you.  Let it cause you to walk on water!  When you deepen your understanding of His love for you, storms will not frighten you because you'll know Who walks beside you.  Father is closer than the wind, stronger than the waves and His love is carrying you. 
My communion cup will still clink with my husbands on any given Communion service, however it will be drank with a slow and savory tongue.  Bitter and sweet has been this journey and it's not over yet.  The finish line is in sight.  My hand is firmly placed in Father's and will remain.  I am forever entangled in a grateful and passionate partnership.
Are you in a storm or walking through a mystery?  I hope you have been encouraged with some tools for your journey.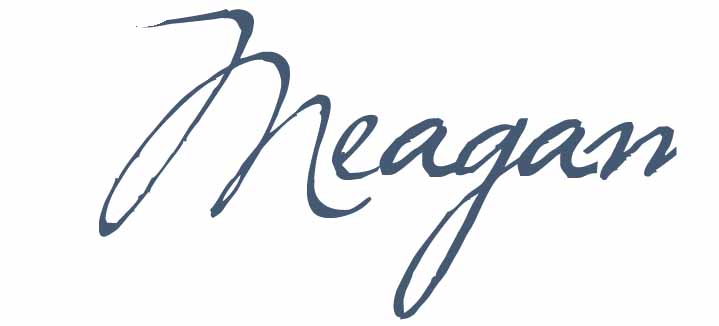 ---