Blog
When the Well is Deep
---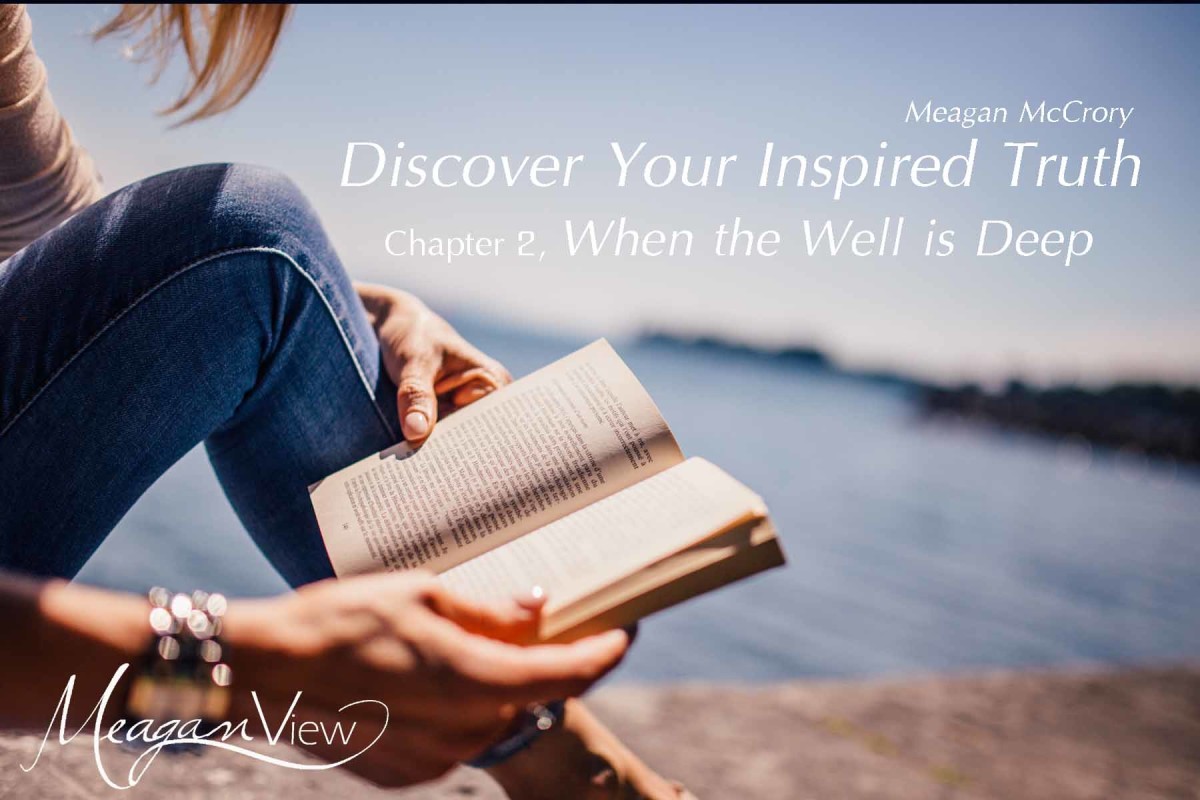 ---
I want to give you this, chapter 2 of Discover Your Inspired Truth  . . . because I believe there are women who thirst greatly and truth quenches fully.  I've also included the "Your Inspired Truth" questions that are asked at the end of each chapter.  Be encouraged, be honest with yourself . . . and live truth-full. 

---
An image comes to mind as I sit and frame prints . . . an image of a woman pouring water from a pitcher, pouring water into a well.  Shouldn't it be the other way?  We draw water from the well and receive that which has been contained for us.  "Read about the woman at the well" His voice whispers.
Another spot in the Word where the black and white become active and living.  Not just sterile stores read repeatedly, but a living account of a woman who thirsted and was quenched by the truth.  It begins like this: Jesus is sitting and leaning against a deep well.  He has nothing to draw the water up with, He is tired, exhausted from life on this side of Heaven.  A woman comes and He says,
"Give me a drink." John 4:7 
I can't help but think that is a rude statement!  No question mark, as if to ask for a drink, no "please" . . . just a statement.  His statement echoes our hearts.  This is us.  Have you ever been so sick, so tired, in so much pain that all you can speak is commands? I have.  "Get me a . . ." this is when life is too wearisome to speak politely and your words become sharp and precise.
All the world is crying out, "Give me a drink!  I'm tired, worn from traveling this life and weary from struggle!"  The path to this watering hole is beaten down with footprints that lead back to the place of thirst.
Then the Samaritan woman reveals her well, her pit that causes her to thirst.  She is unworthy. 
"How is it that You, being a Jew, ask a drink from me, a Samaritan woman?" For Jews have no dealings with Samaritans.  John 4:9

In her eyes, not only is she unworthy, but He can do nothing for her.

"Sir, You have nothing to draw with, and the well is deep." John 4:11
Do you hear her voice?  She speaks with emptiness in her heart.  Her well is deep, her pain is deep.  Her well is dark, empty and dry.  Can He understand?  Can He offer anything that will fill this thirsty void?  His hands are empty.  His well that offers living water cannot be obtained nor drawn from.  All she saw was His empty hands.  No pitcher, no rope to lower the vessel, she only sees a man with empty hands and a dry, thirsty mouth.
He offered words of hope speaking of living water; yet she could not see because her heart was a deep well of despair.  Men had spoken kind words before and left her thirsty, left her to walk the beaten path back to despair.  She drew from their well and it quenched temporally but left her heart cracked from thirst.  Unworthy was her beaten down path that lead her back to thirst again.
Continually drawing from a deep well of lack; lack of love, lack of value, lack of promise . . . this deep pit always leaves you to thirsting.
"…but whoever drinks of the water that I shall give him will never thirst. But the water that I shall give him will become in him a fountain of water springing up into everlasting life." 

"Sir, give me this water, that I may not thirst, nor come here to draw." 

"Go, call your husband, and come here." John 4:14-16
This is the place of truth.  The place where carrying vessels of continual thirst are shattered.  The truth of our deep pit, the place where we continually seek temporal comfort.  Jesus reveals her well, the sin that created the pit of thirst.
His hands are no longer empty, His hands point to the power of truth that lay open with acceptance.  It's our shame, our history that keeps us from receiving.  The truth is, I have been that woman.  I have walked the beaten path that offered temporal comfort but left me thirsty.  I have been the woman who felt shamed, undervalued, used for temporal pleasure and left dehydrated from those who continually took.  Let me pour what I have into your well!  You who cry out, "Give me a drink."  Let me tell you that the well you're drawing from, the watering hole you keep returning to, it's dehydrating you.
Point to your truth, the truth of your pain.  Bring it to Jesus, give him your well in exchange for His living water.  Shatter your vessel that continuously runs empty and drown yourself in His well of life.
---
Your Inspired Truth:
Where do your paths lead?  Alcohol, overspending, food, drugs, unhealthy relationships . . .  the places that leave you thirsting, is where Jesus wants to meet you.
My prayer for you;  Jesus, You wait for us, you know our paths.  You see our wearisome walk, our throats that continually crack from what this world pours in . . . Jesus, point me to the truth.  Help me shatter the vessels I carry of despair and help me see that which causes me to thirst, that which I uses for temporal comfort.  As I give You the truth of my history, pour in Your Living Water.  Help me to draw from You and leave a path leading to Your well.
---
Are you ready to Discover more of your truth?  Click here to keep going . . .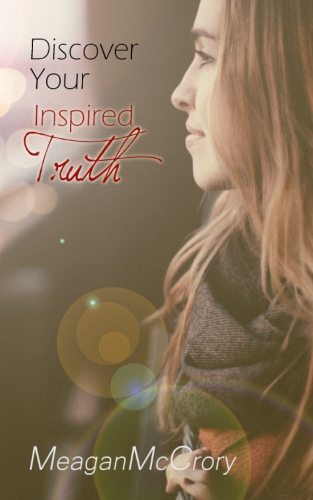 ---